Messages
JewishGen.org Discussion Group FAQs
What is the JewishGen.org Discussion Group?
The JewishGen.org Discussion Group unites thousands of Jewish genealogical researchers worldwide as they research their family history, search for relatives, and share information, ideas, methods, tips, techniques, and resources. The JewishGen.org Discussion Group makes it easy, quick, and fun, to connect with others around the world. 
Is it Secure? 
Yes. JewishGen is using a state of the art platform with the most contemporary security standards. JewishGen will never share member information with third parties.
How is the New JewishGen.org Discussion Group better than the old one?
Our old Discussion List platform was woefully antiquated. Among its many challenges: it was not secure, it required messages to be sent in Plain Text, did not support accented characters or languages other than English, could not display links or images, and had archives that were not mobile-friendly.
This new platform that JewishGen is using is a scalable, and sustainable solution, and allows us to engage with JewishGen members throughout the world. It offers a simple and intuitive interface for both members and moderators, more powerful tools, and more secure archives (which are easily accessible on mobile devices, and which also block out personal email addresses to the public).
I am a JewishGen member, why do I have to create a separate account for the Discussion Group?
As we continue to modernize our platform, we are trying to ensure that everything meets contemporary security standards. In the future, we plan hope to have one single sign-in page.
I like how the current lists work. Will I still be able to send/receive emails of posts (and/or digests)?
Yes. In terms of functionality, the group will operate the same for people who like to participate with email. People can still send a message to an email address (in this case, main@groups.JewishGen.org), and receive a daily digest of postings, or individual emails. In addition, Members can also receive a daily summary of topics, and then choose which topics they would like to read about it.  However, in addition to email, there is the additional functionality of being able to read/post messages utilizing our online forum (https://groups.jewishgen.org).
Does this new system require plain-text?
No. 
Can I post images, accented characters, different colors/font sizes, non-latin characters?
Yes.
Can I categorize a message? For example, if my message is related to Polish, or Ukraine research, can I indicate as such?
Yes! Our new platform allows members to use "Hashtags." Messages can then be sorted, and searched, based upon how they are categorized. Another advantage is that members can "mute" any conversations they are not interested in, by simply indicating they are not interested in a particular "hashtag."
Will all posts be archived?
Yes. 
Can I still search though old messages?
Yes. All the messages are accessible and searchable going back to 1998. 
What if I have questions or need assistance using the new Group?
Send your questions to: support@JewishGen.org
How do I access the Group's webpage?
Follow this link: https://groups.jewishgen.org/g/main
So just to be sure - this new group will allow us to post from our mobile phones, includes images, accented characters, and non-latin characters, and does not require plain text?
Correct!
Will there be any ads or annoying pop-ups?
No.
Will the current guidelines change?
Yes. While posts will be moderated to ensure civility, and that there is nothing posted that is inappropriate (or completely unrelated to genealogy), we will be trying to create an online community of people who regulate themselves, much as they do (very successfully) on Jewish Genealogy Portal on Facebook. 
What are the new guidelines?
There are just a few simple rules & guidelines to follow, which you can read here:https://groups.jewishgen.org/g/main/guidelines
Thank you in advance for contributing to this amazing online community!
If you have any questions, or suggestions, please email support@JewishGen.org.
Sincerely,
The JewishGen.org Team
---
---
Re: Paternal grandparents Ancestral Town in (?) Russia #russia
---
Dear Sharon, My uncle, Dr. Jacob Stupay, his wife and two children lived in Lodz from the early 1920s until the war. He returned to Lodz from Krakow alone, losing his family, and lived there from 1945 until,his death in 1955. I have written about him and his life in Lodz. The title of my book is "Hope Expired, Life Persists", published by the University of Lodz in 2014. It is in English and available on Amazon. Lodz was and is an amazing city with a major university, museums, and a vibrant culture that the Nazi's destroyed during the war. It has made some strides to recover its place in Poland and has an excellent Jewish Studies Center at University of Lodz.  Let me know how I can help. Arthur Stupay, USA
---
---
They travelled by many times hoping in different wagons, sometimes by train, either bought a ticket, or someone gave them....and Yes, by walking...they were looking at the end result ...the light at the end of the tunnel..."America The Goldene Medina"...America the country of Gold!
Hard to believe for us because of our upbringing, but these were our family members Very Determined...may they rest in Peace.
---
Paternal grandparents Ancestral Town in (?) Russia #russia
My paternal great-grandparents and grandparents came from Sitcowitz/ Zytkiewicze, Russia(?).
Their names were BERELPORTNOY/PORTNOY 7 ESTHER PORTNOY/PORTNOJ
WILLIAM PORTNOY/PORTNOJ
I am trying to locate the town they came from in Russia, history and current day.
I am also hoping to find the cemetery my great-grandfather was buried in: YOSEF PORTNOY/PORTNOJ

Thank you
Ellen Honig
---
If you are researching Calau, you might want to contact Sylvia Kolley who has done a lot of research about the Jewish history in the area and is also the author of the web site I mentioned earlier:
Sylvia Kolley
Luckauer Str. 57
15926 Heideblick
Telefon: +49 (0)35454 181990

--
Andreas Schwab, Montreal, Canada
---
This web site (in German) is dedicated to the history of the Jews of the Niederlausitz region, which contains Calau:
http://www.luckauer-juden.de
You will find several pages about the history of the Jews in the region.
A list of names is found here:
A-L:
http://www.luckauer-juden.de/nvz1.html
M-Z:
http://www.luckauer-juden.de/nvz2.html
The birth records up to September 1874 will be at the Brandesburgisches Landeshauptarchiv. The archives are closed due to COVID-19 and will not be opened before January. They can only be used in person, and the documents will have to be ordered in advance.
https://blha.brandenburg.de
https://blha.brandenburg.de/index.php/benutzung/familienkundliche-anfragen/
Those from October 1874 and later will be at the  Archives of the 
Oberspreewald-Lausitz district. 


Bürgerbüro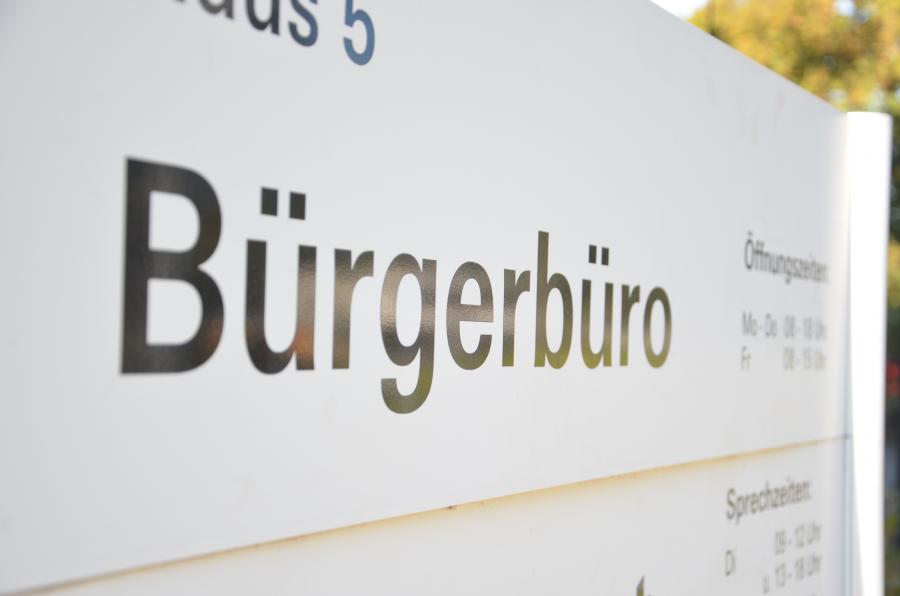 Landkreis Oberspreewald-Lausitz
Dubinaweg 1
01968 Senftenberg
Telefon: (03573) 8700
Fax: (03573) 870-1010
E-Mail: poststelle@...
--
Andreas Schwab, Montreal, Canada
---
I have a similar story,  told to me by my father. He emigrated from a town in Poland in 1913 as a sixteen year old, was hidden in a hay wagon and taken over the German border to a nearby railroad station. He took a train to Hamburg. From there by ship  to the East Coast of England, then by train to Liverpool. Then to Boston.  He said he had a great time during this whole adventure.

David Rosen
Boston, MA


toggle quoted message

Show quoted text
According to my family lore, my grandfather and his uncle escaped Russia (from what is now Belarus) by hiding in a hay wagon.  However, there are no details as to how far that wagon carried them and how they then got to Hamburg, where they took a ship to America.  My grandfather was about 12 at the time.

Barbara Sloan
---
JRI-Poland has indexed and placed online the 1905-07 marriage record indexes. Other than these records, all the Monasterzyska Jewish vital records before and during WWI were destroyed. JRI-Poland has indexed and placed online 1918-31 marriage and 1918-27 death indices. Gesher Galicia has indexed 1939-42 births and 1941-42 deaths. 

The Warsaw civil records office holds 1924-39 births, 1932-42 marriages, and 1928-40 deaths which are protected from public use by Polish privacy laws. 

Search both the JRI-Poland database https://www.jri-poland.org/jriplweb.htm and the Gesher Galicia database https://search.geshergalicia.org/. 

Mark Halpern
JRI-Poland
toggle quoted message

Show quoted text
On 2020-12-18 3:24 pm, BECKER wrote:
On their arrival manifest my  great-grandparents list Monastyryska as their last place of residence.  I am having difficulty locating any kind of vital records for this town. Has anyone successfully found vital records for their family in Monastyryska and if so, I'd appreciate knowing where you found the them?"

Thank you,                                                                                                                                                                                                         Betsy Becker
---
---
This article below has information about the rail journey from the German/Russian border to Hamburg or Bremen
http://ronaldimiller.com/wp/wp-content/uploads/2013/01/PDF-trains-shelters-ships.pdf
It doesn't sound like the rail journeys were at all pleasant, but they appear to have been efficient, and designed to make sure immigrants entered, traveled through, and then left Germany. And likewise the rail trip from the east coast of England to Liverpool or Glasgow.
--
Michele Lock
Lock/Lak/Lok and Kalon in Zagare/Joniskis, Lithuania
Olitsky in Alytus, Suwalki, Poland/Lithuania
Gutman/Goodman in Czestochowa, Poland
Lavine in Trenton, New Jersey and Lida/Minsk gub., Belarus
---
I've looked further into the issue mentioned by Stephen Katz and have learned that in order to avoid giving over one's contacts before downloading the way to proceed is by going directly to academia.edu and opening a free account there by email (do not use google or facebook to simply download the article). Once you have your own user name and password at academia.edu you can download any article on the site.

--
Adam Cherson
---
I want to add 
Lodz Ghetto: A History
by Isaiah Trunk to Peter's list of suggested books.
The collection Bernard referenced,
USHMM Archives collection RG-15.083
 (click on this link to be taken to the description and finding aid), contains many lists and documents relating to individuals.  Several sets of lists or documents have been indexed as part of our 
World Memory Project
in partnership with Ancestry.com. The index is free to access on Ancestry's site.  The actual documents are not online but there are instructions on how to order copies.  You should also search our 
Holocaust Survivors and Victims Database
 which contains names from collections that are not part of the World Memory Project.
Megan Lewis
---
Re: Which is best free gedcom program online #general
FamilyTree Maker itself has a facility for exporting  a GedCom version off a tree. Click on File in the People mode,   chose Export File and then 'Export as GedCom file' is the bottom option in the dropdown menu - at least it is in my version of FamilyTree Maker. 
--
Eva Lawrence
St Albans, UK.
---
Jewish School for Girls #usa
My dad's Uncle was an Orthodox Rabbi. When he was in Los Angeles, he ran a school for Jewish girls that taught them how to be Orthodox good wives for Rabbis. Was this common in the 1950-60s? Has any one heard of such a school in Los Angeles during this time frame? 

Debby Painter
Michigan
---
The web-site developer, EasyNetSites,  for more than 160 genealogy and historical societies in Canada and the United States  is shutting down as of June 30, 2021.
The message they sent was:
"The Management of EasyNetSites regrets to inform you that effective June 30, 2021, the company will cease operations. No new customers or programming request are being accepted. Please email support@... for domain transfers and data export request."
For more information and for participants saving their website content read Gail Dever's blog: https://genealogyalacarte.ca/?p=34080
Thank you to Gail Dever for alerting us to the impending closure of EasyNetSites.
Jan Meisels Allen
Chairperson, IAJGS Public Records Access Monitoring Committee
---
---
Re: Address of Bursa Zydowskich Wojennych #general
Hello Amnon,
There is one word missing in that title.
I guess it was: "Bursa Żydowskich sierot wojennych", (Lodging house for Jewish war orphans).
or eventualy "Bursa Żydowskich inwalidów wojennych" (lodging house for Jewish war-disabled".
There was an organization in Cracow for Jewish war orphans, war-disabled, war widows (Zjednoczenie Związków Żydowskich Inwalidów, wdów i sierót wojennych R. P  located at  ul. Skawińska 2 ) 
They could have  a lodging hause for kids or students.
There is an article in Polish  "Care for Jewish orphan kids in the Western Little Poland", where is mentioned a lodging hause for the Jewish orphans in Cracow (but no address)
link to the article
There is documentation for Jewish humanitary organizations in the Cracow State Archive and Warsaw State Archive (description in Polish)
for example
Krzysztof Witaszek
Lublin
---