Messages
JewishGen.org Discussion Group FAQs
What is the JewishGen.org Discussion Group?
The JewishGen.org Discussion Group unites thousands of Jewish genealogical researchers worldwide as they research their family history, search for relatives, and share information, ideas, methods, tips, techniques, and resources. The JewishGen.org Discussion Group makes it easy, quick, and fun, to connect with others around the world. 
Is it Secure? 
Yes. JewishGen is using a state of the art platform with the most contemporary security standards. JewishGen will never share member information with third parties.
How is the New JewishGen.org Discussion Group better than the old one?
Our old Discussion List platform was woefully antiquated. Among its many challenges: it was not secure, it required messages to be sent in Plain Text, did not support accented characters or languages other than English, could not display links or images, and had archives that were not mobile-friendly.
This new platform that JewishGen is using is a scalable, and sustainable solution, and allows us to engage with JewishGen members throughout the world. It offers a simple and intuitive interface for both members and moderators, more powerful tools, and more secure archives (which are easily accessible on mobile devices, and which also block out personal email addresses to the public).
I am a JewishGen member, why do I have to create a separate account for the Discussion Group?
As we continue to modernize our platform, we are trying to ensure that everything meets contemporary security standards. In the future, we plan hope to have one single sign-in page.
I like how the current lists work. Will I still be able to send/receive emails of posts (and/or digests)?
Yes. In terms of functionality, the group will operate the same for people who like to participate with email. People can still send a message to an email address (in this case, main@groups.JewishGen.org), and receive a daily digest of postings, or individual emails. In addition, Members can also receive a daily summary of topics, and then choose which topics they would like to read about it.  However, in addition to email, there is the additional functionality of being able to read/post messages utilizing our online forum (https://groups.jewishgen.org).
Does this new system require plain-text?
No. 
Can I post images, accented characters, different colors/font sizes, non-latin characters?
Yes.
Can I categorize a message? For example, if my message is related to Polish, or Ukraine research, can I indicate as such?
Yes! Our new platform allows members to use "Hashtags." Messages can then be sorted, and searched, based upon how they are categorized. Another advantage is that members can "mute" any conversations they are not interested in, by simply indicating they are not interested in a particular "hashtag."
Will all posts be archived?
Yes. 
Can I still search though old messages?
Yes. All the messages are accessible and searchable going back to 1998. 
What if I have questions or need assistance using the new Group?
Send your questions to: support@JewishGen.org
How do I access the Group's webpage?
Follow this link: https://groups.jewishgen.org/g/main
So just to be sure - this new group will allow us to post from our mobile phones, includes images, accented characters, and non-latin characters, and does not require plain text?
Correct!
Will there be any ads or annoying pop-ups?
No.
Will the current guidelines change?
Yes. While posts will be moderated to ensure civility, and that there is nothing posted that is inappropriate (or completely unrelated to genealogy), we will be trying to create an online community of people who regulate themselves, much as they do (very successfully) on Jewish Genealogy Portal on Facebook. 
What are the new guidelines?
There are just a few simple rules & guidelines to follow, which you can read here:https://groups.jewishgen.org/g/main/guidelines
Thank you in advance for contributing to this amazing online community!
If you have any questions, or suggestions, please email support@JewishGen.org.
Sincerely,
The JewishGen.org Team
---
I've posted a vital record in Russian for which I need a translation and I'd like to know general what it IS as well. 
Searching GRANEK, ORUM, BROWNSTEIN and ALPERT
---
I received two images (front and back) of a document that I am told is the "Birth Registration" of my grandfather, Gershon Gurevich, who was born in Lapichi in Belarus in 1887 (or 1889).  His father's name was (Rabbi) Moshe Aharon Gurevich and his mother was Chaya Ruchl (Drazin).  The quality of the images is extremely poor, making it very difficult to read.  I would be most grateful for any information or translation that anyone is able to provide.
The front of the document is https://www.jewishgen.org/viewmate/viewmateview.asp?key=VM93350
The back of the document is https://www.jewishgen.org/viewmate/viewmateview.asp?key=VM93349
Please respond via the form provided on the ViewMate image page.
Thank you very much for your help.
David Gordon
tiganeasca/at/ gmail.com
Chicago, Illinois
Searching: 
GORDON: Butrimonys; HORWITZ: Smolevichi, Lapichi
GEBALOVITCH: Borisov; DRAZIN: Bobruisk
BENENSON: Borisov; HURWITZ: Gomel
---
Wrong people on family trees on genealogy sites #general
I don't know if this discussion is allowed here, but I'll try anyway.

I have been checking for updates and new searches on Ancestry & MyHeritage.  I have found some trees that have members of my family on them.  But given the other information on the trees, they don't seem to actually be connected to my family or the information on the tree is most incorrect.  In one instance, I think my whole family was pulled into that tree although the "connecting" person was the wrong person (similar name).  

I have tried to contact the owners of the trees to get more information, but have not gotten responses to every query.  In one case I did get a response and the "owner" did not acknowledge that her information was incorrect nor provide any proof that it was correct.  Other people have asked for corrections and more information.

Do I understand that this information is impossible to have removed unless the owner of the tree does it?  I find it very upsetting that

a) incorrect information is out there and b) that people who have been dead for under 30 years are still listed and that information could be used for identify theft of the descendants. 

Jessica
---
Hi everyone,

I've posted 2 vital records about ROZANSKA family in Polish for which I'd like extracts as much vital data (names, dates, spouse, ages, place, job, name of the witness and family.. ).  
All are from the city of Minsk Mazowiecki, Poland.  They are on ViewMate at the following addresses...
1)     93111 Michel Rozanska Akt 16, dead in 1826
  https://www.jewishgen.org/viewmate/viewmateview.asp?key=VM93111  
2)     93110 Michel Rozanska Akt 16, born in 1828  https://www.jewishgen.org/viewmate/viewmateview.asp?key=VM931110  
Thank you very much for your help
Christine LASSIEGE
France
---
Paulette Bronstein
Greetings from the Jewish Genealogical Society of Greater Miami.
You are invited to join us Sunday, April 25 at 10:30 a.m.
Warm regards
Paulette Bronstein
President
Jewish Genealogical Society of Greater Miami
Judith Roumani, PhD: Jews in Southern Tuscany during the Holocaust
April 25, 2021 
@ 
10:30 am
The following event is done in collaboration with Temple Beth Am Library's Sunday Salon.
Yom HaShoah Event 2021
Jews in Southern Tuscany during the Holocaust
Presented by Judith Roumani, PhD.
Dr. Judith Roumani is listed by the United States Holocaust Memorial Museum as All Fellows and Scholars.
She is one of the leading scholars on the subject of Sephardic literature.
Sephardic Jews lived mainly in the Balkan States, North Africa, and the Middle East, and many were murdered during the Holocaust but have largely been forgotten by history.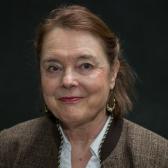 To join us by Zoom, contact to get a link:
---
While I am not certain, I suspect that most Jewish Historical Societies have this sort of material. Two I know of are the Charleston (SC) Jewish Historical Society and the New Haven (CT) Jewish Historical Society. I suspect that libraries in older cities that were home to many Jews may also have nonpublished works and privately published works as well.
--
Barbara Sloan
Conway, SC
---
---
---
Hi everybody. It's a pleasure to find such an active group in this field. I am a British/Latvian/Jewish researcher based in Latvia writing a thesis about emigration from Libau (now Liepaja) to Halifax. Based on ship charters from the Russian-American line, a huge amount of Russian Jews ended up in Montreal, Toronto and Winnipeg after leaving Russia via my current hometown. If any of you have any such connections (especially if your family lived in the Pale of Settlement and left between 1906-1914 for Canada), I'd really appreciate it if you could complete this survey:
https://docs.google.com/.../1FAIpQLSf_0wesIxO3.../viewform
or pass it on to those who have ancestral connections to that part of the world, to help get as broad a picture of things as possible.
I've also added a link to an article I wrote a while ago about emigration from Liepaja to New York. Although it may be a bit US-centric, the information there is relevant for a great many Canadian Jews as well. I hope you enjoy!
https://deepbaltic.com/.../final-point-of-the-russian.../

If you have any further questions, don't hesitate to write.
Best regards,
Geoff Chester
Liepaja, Latvia
---
May 6: Multigenerational Family Storytelling Virtual Workshop from Center for Jewish History #events
Multigenerational Family Storytelling Workshop (Teens & Up)

Thursday, May 6, 7 PM ET
Presented by the Center for Jewish History and Culture Pass

Bring multiple generations of your family together, no matter the distance, for a lively evening of guided storytelling. Participants will learn the importance and how-to's of family storytelling before breaking off into family groups to explore a list of fun, meaningful questions together. Be prepared to learn surprising new details about your relatives - you may have more in common than you think!
Ticket Info: Free; register here to receive a link to the Zoom program.
This program is presented by the Center for Jewish History, in collaboration with and with funding from Culture Pass. Culture Pass is a program for cardholding patrons of New York City's public libraries, the Brooklyn Public Library, New York Public Library, and Queens Public Library. Support for Culture Pass is provided by The New York Community Trust, Charles H. Revson Foundation, Stavros Niarchos Foundation, and the New York City Department of Cultural Affairs. To learn more, visit www.culturepass.nyc.
--
Moriah Amit
Senior Genealogy Librarian, Center for Jewish History
New York, NY
mamit@...
---
Re: Jews with Christian names #names
I had a similar experience.  We were traveling and were invited to the home of someone in Australia who we didn't know as part of a program for visitors to the country to get to know some locals.  Our hostess threw open the door to greet us and immediately asked, "What is your Christian name?"  I had never heard the expression before, but I guess it was obvious, because I furrowed my brow and said, "Do you mean my given name?  It's Gail."  The moment passed without further discussion.

Gail Marcus
Bethesda, MD

---
According to genteam.eu, Heinrich and Risa had two children: Lucie, b. 21 Jan 1918, Peter Herbert, b. 17 Nov 1920. The couple was Jewish since the births of the children are recorded at the Jewish registries at the Vienna Kehillah. The originals are held at the Archives of the Vienna Kehillah:
http://www.archiv-ikg-wien.at
The archives can only do limited searches.
Scans of the record are held at FamilySearch and can be consulted at a family history center or an affiliate library. Familysearch has not indexed these records, only Genteam.
Regarding the marriage, pastoral services at the Austro-Hugarian Army included rabbinical services. The marriage is also recorded at the Kehillah in addition to Pastoral Services.
In any case, it would be wise to request the Vienna residents registration card at:
https://www.wien.gv.at/english/e-government/culture/archives/research/residence-registration-records.html
You can request the record online, but it will be sent to you within two months, cost: EUR35 to EUR140.
You should ask for the record of Heinrich Goldner as the head of household, records are per household.
--
Andreas Schwab, Montreal, Canada
---
Carl Kaplan
I found a newspaper article from 1961 that records the death by suicide, in the Bronx, of a cousin of mine. That branch of my family is not well documented, and I don't have any contacts. The article states that she had an infant son (no listing of her husband's name), so I am hoping a police report would have more information. This should help me fill in more family tree blanks. Any idea where I can obtain that? NYPD is very large, so I am hoping someone might have the contact info of a specific department. Thanks.
--
Carl Kaplan

KAPLAN Minsk, Belarus
EDELSON, EDINBURG Kovno, Lithuania
HOFFERT, BIENSTOCK< BIENENSTOCK Kolbuszowa, Galicia
STEINBERG, KLINGER, WEISSBERG, APPELBERG Bukaczowce, Galicia
---
Hi, ask the relevant archives.
Janet Furba,
Germany
---
The United States Holocaust Memorial Museum has a collection of family histories both published and unpublished.  You can find them in our Collections Search catalog,
https://collections.ushmm.org
.  We also have an extensive self-published/small press memoir collection.  We ask authors' permission to put their books online to increase access.
We also digitize archival collections and are putting all the collections we have permissions for online.
If anyone has a family history that they are interested in donating to USHMM, please contact me at
mlewis@...
.  We accept both hard copies and digital copies.
Three other sources are ArchiveGrid, 
https://www.oclc.org/research/areas/research-collections/archivegrid.html,
 Open Library 
https://openlibrary.org
 and the Digital Public Library of America, https://dp.la/guides/the-family-research-guide-to-dpla
Megan Lewis, reference librarian
United States Holocaust Memorial Museum
---
---
Hi 
I would like to find out more about the marriage of my grandparents at 
 "Militärseelsorge, Vienna, Austria" 

I can not find 
their marriage certificate, nor 
any military records for my Grandfather.
Any reference that I can find seem to indicate this is a Catholic institution.
I believe that my Grandfather was in the army as I have a photo of himself and his brothers(L-R  Paul,Franz,Heinrich) which I have attached.
Any information to clarify his rank etc would also be appreciated
Thank you
Eva MacGregor
---
Hi Brad,
Thank you for your letter.
I appreciate your courage in starting this conversation.
Although our family has not, at least so far, uncovered any DNA matches with descendants of enslaved African Americans,  we do have evidence (1840 Donaldsonville, LA census) of  the fact of slave ownership (one so far, that we know of) by one of our ancestors, Levi Hess (1812-1882), born in Germany, died in San Francisco, but lived in New Orleans from 1835 to 1850, had 8 children with Theresa Sanger.  With the help of the River Road African American Museum, we were able to find a conveyance document for the sale of a woman named Ruthe from M.W.S.Green to my grgrgr grandfather, Levi Hess.  Reading the document was a sobering, painful but important experience for many in my family and we hope to learn more, both about what happened in the past and what we can do to help now.  Other than the above named museum,  two other organizations have been helpful: 
Enslaved. org
 and 
The Beyond Kin Project
. A useful article is the following:
Eager to speak to you and others out there who are going through this essential discovery and education process.
Deborah Friedman
Walnut Creek, CA
dsfaec@...
Searching for: FRIEDMAN (KOPAIGOROD UKRAINE), SHULMAN/SCHULMAN (KOPAIGOROD UKRAINE), SPECTOR, GOLOGORSKY, KANSTERIN/KANSTEROOM, LIPSON (JERUSALEM), ZASLER (JERUSALEM, ZASLOW), LEVY, GRATZ/GRATCH, EISENSTEIN (DROHITCHIN), BENIOFF (KIEV AREA), SILBERMANN/SILVERMAN (ZEIL GERMANY), DINKELSPIEL(BADEN, GERMANY), MAIER, WIEDERQUIST, HOROWITZ (KIEV AREA), HESS (NEW ORLEANS), SANGER (NEW ORLEANS AND ALSACE), MAROZ (Ignatovka, Ukraine).
---
I have southern Jewish ancestry, and DNA matches with descendants of enslaved African Americans.
I have relatives (not in the branch matching the enslaved African Americans) who moved from the North to Georgia some time before the Civil War, and fought for the South during the Civil War.   They were merchants.  I don't know if they had any slaves, it's possible.
As a result of a genealogy DNA test, I found out that in a different branch of my family, about 17 years after the Civil War, a great-granduncle Lewis conceived a son Henry with a woman Louisa who was born a slave.  They were 18 and 21.  Louisa and her parents worked for and lived with a merchant who was friendly with the Lewis's father, also a merchant.  (There may be some evidence that Louisa's family had been enslaved the merchant or his family, and then became his employees after the Civil War.)  Lewis and Louisa married other people.  My family didn't know anything about Lewis and Louisa's relationship and child, we have an old family tree of that part of the family, but this isn't in it.  There's a story passed down in Henry's descendants's family about Lewis running into and speaking briefly with Henry once as an adult, it seemed he knew who Henry was, other than that we don't know anything about their relationship if any, it seems likely it was minimal at most.
The DNA test lead to Henry's descendant contacting me, we met and she's since met my sisters, we communicate often about genealogy and other things.
One organization you might be interested in is called Coming To The Table.  Their Mission Statement is "Coming to the Table provides leadership, resources, and a supportive environment for all who wish to acknowledge and heal wounds from racism that is rooted in the United States' history of slavery."  I joined the organization on their website. They have number of local chapters around the country; it looks like there's only one in Texas, in Dallas.  Their website has resources about researching African-American and slaveholding family histories, I believe there's some advice about making contact between descendants of enslaved and enslaving people.  I haven't been to any meetings in person yet.  They're having their annual national Gathering June 24-27, which will be virtual this year.
https://comingtothetable.org
Mike Daren
Arlington, Virginia
---
I recommend joining Coming to the Table, an organization particularly founded to bring together the descendants of enslavers and enslaved. Genealogy is a big focus of CTTT because of the dearth of antebellum paper records for the enslaved. I've worked with them as a volunteer providing education about DNA and genealogy.
https://comingtothetable.org/
Rachel Unkefer
Charlottesville, VA
USA