Messages
JewishGen.org Discussion Group FAQs
What is the JewishGen.org Discussion Group?
The JewishGen.org Discussion Group unites thousands of Jewish genealogical researchers worldwide as they research their family history, search for relatives, and share information, ideas, methods, tips, techniques, and resources. The JewishGen.org Discussion Group makes it easy, quick, and fun, to connect with others around the world. 
Is it Secure? 
Yes. JewishGen is using a state of the art platform with the most contemporary security standards. JewishGen will never share member information with third parties.
How is the New JewishGen.org Discussion Group better than the old one?
Our old Discussion List platform was woefully antiquated. Among its many challenges: it was not secure, it required messages to be sent in Plain Text, did not support accented characters or languages other than English, could not display links or images, and had archives that were not mobile-friendly.
This new platform that JewishGen is using is a scalable, and sustainable solution, and allows us to engage with JewishGen members throughout the world. It offers a simple and intuitive interface for both members and moderators, more powerful tools, and more secure archives (which are easily accessible on mobile devices, and which also block out personal email addresses to the public).
I am a JewishGen member, why do I have to create a separate account for the Discussion Group?
As we continue to modernize our platform, we are trying to ensure that everything meets contemporary security standards. In the future, we plan hope to have one single sign-in page.
I like how the current lists work. Will I still be able to send/receive emails of posts (and/or digests)?
Yes. In terms of functionality, the group will operate the same for people who like to participate with email. People can still send a message to an email address (in this case, main@groups.JewishGen.org), and receive a daily digest of postings, or individual emails. In addition, Members can also receive a daily summary of topics, and then choose which topics they would like to read about it.  However, in addition to email, there is the additional functionality of being able to read/post messages utilizing our online forum (https://groups.jewishgen.org).
Does this new system require plain-text?
No. 
Can I post images, accented characters, different colors/font sizes, non-latin characters?
Yes.
Can I categorize a message? For example, if my message is related to Polish, or Ukraine research, can I indicate as such?
Yes! Our new platform allows members to use "Hashtags." Messages can then be sorted, and searched, based upon how they are categorized. Another advantage is that members can "mute" any conversations they are not interested in, by simply indicating they are not interested in a particular "hashtag."
Will all posts be archived?
Yes. 
Can I still search though old messages?
Yes. All the messages are accessible and searchable going back to 1998. 
What if I have questions or need assistance using the new Group?
Send your questions to: support@JewishGen.org
How do I access the Group's webpage?
Follow this link: https://groups.jewishgen.org/g/main
So just to be sure - this new group will allow us to post from our mobile phones, includes images, accented characters, and non-latin characters, and does not require plain text?
Correct!
Will there be any ads or annoying pop-ups?
No.
Will the current guidelines change?
Yes. While posts will be moderated to ensure civility, and that there is nothing posted that is inappropriate (or completely unrelated to genealogy), we will be trying to create an online community of people who regulate themselves, much as they do (very successfully) on Jewish Genealogy Portal on Facebook. 
What are the new guidelines?
There are just a few simple rules & guidelines to follow, which you can read here:https://groups.jewishgen.org/g/main/guidelines
Thank you in advance for contributing to this amazing online community!
If you have any questions, or suggestions, please email support@JewishGen.org.
Sincerely,
The JewishGen.org Team
---
ronald Wallace
Had it not been for the internment that took place I would not be here. My Father who had already started his own business in a government provided factory in the North East of England, was put into an internment camp while he awaited his naturalization papers. He was there only for a few months, but during that time he met a fellow internee who was a close friend of my Grandfather and who, after release from the camp, introduced my Father to my Mother and the rest is history.
Nothing I have heard about the camps was anything more than an inconvenience while the internees awaited their papers or other documents and they were well treated.
Ronald Wallace
Apollo Beach, FL
---
Hi Jewishgen folks,
A few questions about ordering an SS-5 (Deceased Person's Original copy) for my great-grandmother (d1973).
What kind of information comes with an SS-5? 
I can not find a death certificate for the deceased person, but I know they will accept a statement of death from the funeral director.  What does the director need to include? 
And will my application be disqualified if the funeral director is not the one who performed the service?
Should I ask for certification?
Thank you in advance!
--
Amy Mitchell
---
I've posted a vital record in Polish for which I need a translation. It is on ViewMate at the following address ...
https://www.jewishgen.org/viewmate/viewmateview.asp?key=VM98915

It is for Haim Wasserstein marriage I belive in 1837.

Please respond in email or via the form provided on the ViewMate image page.

Thank you very much,

Relly Coleman
---
Re: Need Help With DNA Puzzle #dna
Dear Jeri,
I agree with other responders who have suggested endogamy.
Think of Jews living in ghettos and shtetls over a period of 500-1000 years. Compared to the more open European communities of towns and cities, they comprised a very small gene pool. Instead of diversifying, the same genes were likely to be combined and re-combined.
--
Nina Schwartz
artstop@...
---
Polyandrist, actually—but I see why you used the term bigamist. I agree with the fellow researchers who suggested Florida and Reno, NV. The divorce need not have been granted in New York City, or even state. BTW was Mr. Fitzer still living at the time of your grandmother's second marriage?
Best of luck with your search.
--
Nina Schwartz
artstop@...
---
Alan Shuchat
A Google search reveals some sites with information about records for Nizhnyi Novgorod.
FamilySearch has images of revision lists up to 1858, so they may have records of your great-grandparents, but these are unindexed records (images only). 
https://www.familysearch.org/search/collection/2115663
Here is an article about the 1897 census in Nizhny Novgorod: 
https://vk.com/wall-56122476_3395?lang=en
Here is an article about the central archive for that region:
https://dissertationreviews.org/jll-charge-needs-image-ok-central-archive-nizhnii-novgorod-region/
Here is a listing of archive fonds that may have 1897 census records for that region (in Russian, but use Google Chrome to translate it): 
https://arch1897.histcensus.asu.ru/regions/#713
--
Alan Shuchat
Newton, MA
SHUKHAT (Talnoe, Simferopol, Sevastopol, Odessa, Balta (Abazovka), Pogrebishche)
VINOKUR (Talnoe), KURIS (Mogilev-Podolskiy, Ataki, Berdichev)
ZILBERMAN (Soroki, Kremenets), BIRNBAUM (Kamenets-Podolskiy)
KITAIGORODSKI (Zvenigorodka)
---
Would someone kindly translate the death record of MOJZES FELLNER, Aka# 58.
Thank you.
Richard Stower
Yarmouth, Maine
Researching Kolomyya: SECHESTOWER, SPIERMAN, THAU, BEISER, GRAFF. 
Chortkiv/Budaniv: GROSS, FELLNER, HOCHMAN
Dobrowa Tarnowską: KANNER, SCHMIDT
---
Considering that the stone has both the Hebrew Date of death and the Gregorian calendar date of death, it is clear that the deceased,
Tzvi the son of Moshe Mordechai died November 20, 1927, Sunday evening sometime between sunset and midnight, which was the beginning of the 26th day of the Jewish Month of Cheshvon, in the year 5688.
Shimon Sporn
Beit Shemesh, Israel
---
These are two brothers who served in the Austria-Hungarian army in WWI. The seated man had a higher rank, hence a different uniform.
--
Carol Sicherman
Oakland,CA
---
Robert Weinberg <weinberg@...>
Mr. Salit's note is hard to reconcile with my grandfather's experience as an internee on the Isle of Man. These were the best 6 months of his life, as he lived in a former resort hotel.  The notion that the Jews were murdered and mistreated by the Brits, as Mr. Salit writes, is simply untrue, as I know from the accounts of others, including cousins who enlisted in the British army.  Bob Weinberg, Brookline MA
---
You might also want to check Florida records. My aunt traveled there to get a divorce from her first husband because the divorce laws were more liberal there. I found my aunts divorce listing on Ancestry dot com.

Karen I Sanders
West Haven, CT
---
It is not only German Jews, but those who were born in the old Austro Hungarian Empire that became part of Nazi Germany, who escaped to UK and were treated as enemy aliens.  The Dukes family lived in my house for 46 years  and they escaped from Vienna in 1939, where they had lived since 1911. The parents came from respectively what is now Slovakia  (near Bratislava) and Hungary (near Budapest). Their daughter had been born in Vienna in 1912 (as had a son born in 1916 but who died in Crystallnacht), and she lived until 1983. The Dukes father was interned briefly for 6 months somewhere in the London area. 

Jill Whitehead, Surrey, UK
---
Looks like an Austro-Hungarian uniform of WWI era:
https://www.deviantart.com/tsd715/art/Austro-Hungarian-Army-Officer-723291567
Consider the shape of the breast pocket flaps and the shape of the hat.
Frank Szmulowicz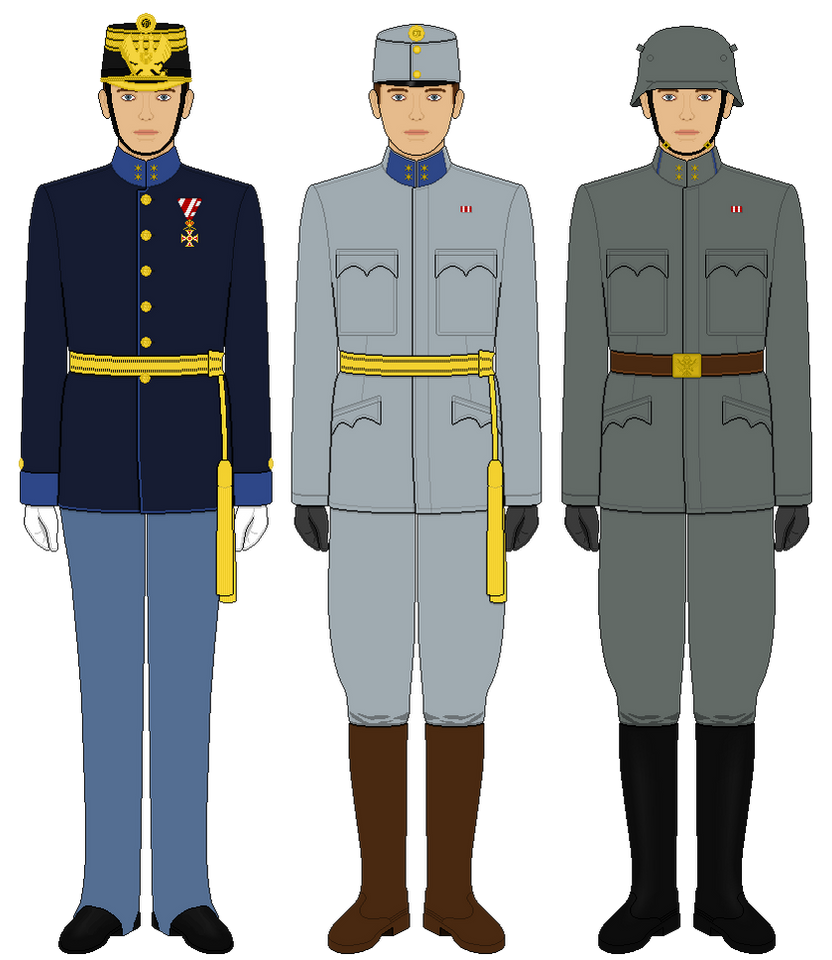 ---
Trying to contact Anszel Bendiner #general
Necessary to contact Anszel Bendiner since in his tree he has Ickowski, a family that I investigate
Thank you
Greetings from Argentina
Nil S Fernández
nijusa@...
KSergio@...
---
P"N (Po Nitman = Resting Here)
R' Zvi, son of Moshe Mordechai
died 25 Heshvan 5688
T.N.Z.V.H (May his soul be bound among the souls of the living)
Ilan Ganot
---
michaelhutchinson1945@...
UK residents will no doubt be aware that public libraries [at least in England] will normally subscribe to Find My Past, so that if folk can find a free computer there, they should be able to log into that website/database, and, I think, should be able to forward downloaded stuff to their own email address. And if folk are anywhere  near the Public Records Office complex near Kew Gardens in West London, then access to Find My Past and a whole load of other data will be free.
--
Michael A Hutchinson
Gloucestershire, UK
michaelhutchinson1945@...
---
Thank you, everyone! After further research, Cherna/Chernustra is most likely
Cherny Ostrov
 from the original post.
Evan Rosenfield,
Dallas, TX
---
I found a copy of the Yiskor Book from the town of RITEVE in a private library.  If there is anyone in our group whose family was from RITEVE and would like this book, let me know

Regards
Barbara Title NYC




---
Can anyone recognize this uniform? #general
The man in the photo is Solomon Mendel DICKER (DIKER) who was born in Galicia and lived in Palestine before coming to the United States in 1923 at the age of 24.

  Ellen GOTTFRIED, Plainview New York
---
There is a possibility that my grandfather, born 1865- 1870, was born in Nijni Navgorod / Nizhny Novgorod, Russia. The surnames of his parents are OFENHEIM and VASBERG/WEISBERG.
Do records exist for that town? And, if so, where can I find them?

Roberta Berman
Southern California