Messages
---
My great great grandfather travelled from Krasilov Ukraine to Tzefat Palestine in August 1899.He sent a letter to his daughter setting out the travel details. The town/cities are in Hrbrew and I have been unable to find (through Google) what the English equivalent .three  that are clear are Istanbul and Tripoli and Beirut.
The letter states that he left by boat to Istambul. Since he was coming from Krasilov ,I presume that he left Ukraine from Odessa ( ?).
The following are the cities  mentioned in order (  איסטאמבול>דארביגלען>מארטילן>אזמירוב>חיאת>סאמיסט>טריפולי>(דרך ספינה
ביירוט<: צפת 
 Can anyone identify the towns  with English spelling  -except for Istanbul,Tripoli, Beirut and Tzefat
Thank you,

Hillel Bick
---
I was given a memoir by a cousin whose father was hired as a "raft worker."  He helped take timber from the forests in Lithuania to a port by working on a raft about 1892.  It is the only time that I've heard of floating downstream to get to a port city, but he describes crossing the Russian-German border and having his passport approved.

I think that there were lots of ways to travel, we just don't know about all of them!

Peggy Mosinger Freedman
www.peggyspage.org
---
Re: How did they meet? #ukraine, #general
If this was an arranged marriage, then there are any manner of ways in which he might have learned of his future wife, including mutual friends or perhaps family living in CT.  I know of a happy modern arranged marriage between a woman who was raised in Los Angeles to a man who was raised in New York.  
--
Barbara Sloan
Conway, SC
---
I suggest that you start by contacting Lara Diamond, JewishGen's Sub-Carpathian Research Director at ldiamond@....  The Sub-Carpathian database, which is described at
https://www.jewishgen.org/databases/Hungary/SubCarpathia.htm
includes records from the Munkacs area for these years.
Vivian Kahn
JewishGen Hungarian Research Director
---
I am researching a Jewish family of distillers in Moscow who had to leave in 1891 when the Grand Duke Sergei Alexandrovich became Governor General of Moscow whose goal was "to save Moscow from the Jews". The family went to Hamburg where they left the following January 1892 for the United States. Are there any records to research for their lives before they left or how to determine how they got to Moscow and from where? 
--
Abby Cohen Schmelling
---
I live a 90 or so minute easy ride from Utica, would be willing to go there in the spring (we just had over 2' of snow). Please do find out the details and feel free to contact me again.

Linda Cohen Morzillo,
Saratoga Springs NY
---
Sherri,
In 1880 the family lived in Alachua County, FL. In the U.S. Census of the same year, the young man in question was 15 yrs old and listed as attending school with his siblings, strongly suggesting he was not intellectually or physically challenged at that time (when there was no Special Ed). The father died in July 1899 in NJ. Between 1880 and 1899, they had moved to NJ. I don't know exactly when, but the 1885 NJ State Census does not show the family in NJ, except for the oldest son who moved to NJ some years before the rest of the family followed. The best guess is that the family move occurred between 1885 and 1889, the time of the commitment. Unfortunately, as we know, the 1890 U.S. census was mostly destroyed in a fire.
Regards,
Judith Lipmanson
Smyrna, DE USA
---
Hello all:
 I am wondering if someone can help me decipher the signature  on  a postcard written to my grandmother in 1914?  The lines before it are from a poem and are in German. Apparently there are three different types of handwriting:
Sütterlin, Fraktur and Kurrent...
Thanks,

Aline Petzold

St. Paul MN

---
Thanks for the various pieces of information, some of which I was aware.  Hope you will understand when I say that the ancestral waters have become very cloudy.  Hyman's brother, Louis, emigrated to South Africa where he eventually died.  I have seen reliable documents showing that Louis was born in Petkunai.  Perhaps mistakenly, given the absence of any other details, I assumed that Hyman was also born in that village.  What I did not find in any documentation on Louis were the names of his parents.  I do know, however, that he was definitely Hyman's brother.  During the early 1950s Louis sailed from Cape Town to New York where, for the first time in nearly 50 years, he had a reunion with Hyman's widow (Sarah) and at least three of her children (Charles, Louis and Ida).  Some of her other children may also have been there but I have no evidence of it.  During that trip I believe Louis also met with his brother George and sister Helen, the latter being the sister who emigrated to the U.S..  I know only that this sister married and lived somewhere in Minnesota.  My knowledge of Hyman's brother George is also scant, largely the result of my father's lifetime silence about his ancestors.

If Morris and Lillian(nee Levinson) Wolk were Hyman's parents, then the picture is confused by Max and Lena(Bresky) Wolk whose son Morris (born sometime between 1874 and 1880 depending on which document is referenced) emigrated to the U.S. (Worcester, Mass.) in the first few years of the 1900s.  In 1908 Morris's mother, Lena (or Leba) made the journey to Worcester.  She was then 62 years old and it appears she died about five years later.  I am increasingly convinced that Morris was a brother to Hyman and, if so, this may explain why Hyman went to Worcester soon after landing in America.

I am awaiting contact by a relative of Morris and Lena - it is my understanding he has more information on the Wolk family tree.  This may help to clear the water.  I'll be happy to let you know when I find something.

David Wolk
---
This is so interesting, my great grandparents travelled early 1900's came to live in England, but the brothers all USA, so I've been trying to imagine what journey they would have had.

Not sure if anyone has been to any of the Ancestry conferences, they only had an England travel talk, I might contact them to try and include this in the next conference which is online next year USA.

Mandy Molava
---
Thank you so much, Arthur.  I am going to check this book now.
I am so looking for photos of what Lodz was like then during the war and prior. Also, descriptions of life there.  I will check this book for sure. Thanks so much, Sharon
--
Sharon E. Siegel 
Port Jervis, NY USA
---
Hi,
Try contacting Mr. Huber from Ungvar. Hi is a local researcher and guide. 
His email
huberbelay@... 
Other contact information you can find on the jewish gen researchers list. 
Good luck 
Mark Friedman
---
---
Re: Paternal grandparents Ancestral Town in (?) Russia #russia
---
Dear Sharon, My uncle, Dr. Jacob Stupay, his wife and two children lived in Lodz from the early 1920s until the war. He returned to Lodz from Krakow alone, losing his family, and lived there from 1945 until,his death in 1955. I have written about him and his life in Lodz. The title of my book is "Hope Expired, Life Persists", published by the University of Lodz in 2014. It is in English and available on Amazon. Lodz was and is an amazing city with a major university, museums, and a vibrant culture that the Nazi's destroyed during the war. It has made some strides to recover its place in Poland and has an excellent Jewish Studies Center at University of Lodz.  Let me know how I can help. Arthur Stupay, USA
---
---
They travelled by many times hoping in different wagons, sometimes by train, either bought a ticket, or someone gave them....and Yes, by walking...they were looking at the end result ...the light at the end of the tunnel..."America The Goldene Medina"...America the country of Gold!
Hard to believe for us because of our upbringing, but these were our family members Very Determined...may they rest in Peace.
---
Paternal grandparents Ancestral Town in (?) Russia #russia
My paternal great-grandparents and grandparents came from Sitcowitz/ Zytkiewicze, Russia(?).
Their names were BERELPORTNOY/PORTNOY 7 ESTHER PORTNOY/PORTNOJ
WILLIAM PORTNOY/PORTNOJ
I am trying to locate the town they came from in Russia, history and current day.
I am also hoping to find the cemetery my great-grandfather was buried in: YOSEF PORTNOY/PORTNOJ

Thank you
Ellen Honig
---
If you are researching Calau, you might want to contact Sylvia Kolley who has done a lot of research about the Jewish history in the area and is also the author of the web site I mentioned earlier:
Sylvia Kolley
Luckauer Str. 57
15926 Heideblick
Telefon: +49 (0)35454 181990

--
Andreas Schwab, Montreal, Canada
---
This web site (in German) is dedicated to the history of the Jews of the Niederlausitz region, which contains Calau:
http://www.luckauer-juden.de
You will find several pages about the history of the Jews in the region.
A list of names is found here:
A-L:
http://www.luckauer-juden.de/nvz1.html
M-Z:
http://www.luckauer-juden.de/nvz2.html
The birth records up to September 1874 will be at the Brandesburgisches Landeshauptarchiv. The archives are closed due to COVID-19 and will not be opened before January. They can only be used in person, and the documents will have to be ordered in advance.
https://blha.brandenburg.de
https://blha.brandenburg.de/index.php/benutzung/familienkundliche-anfragen/
Those from October 1874 and later will be at the  Archives of the 
Oberspreewald-Lausitz district. 


Bürgerbüro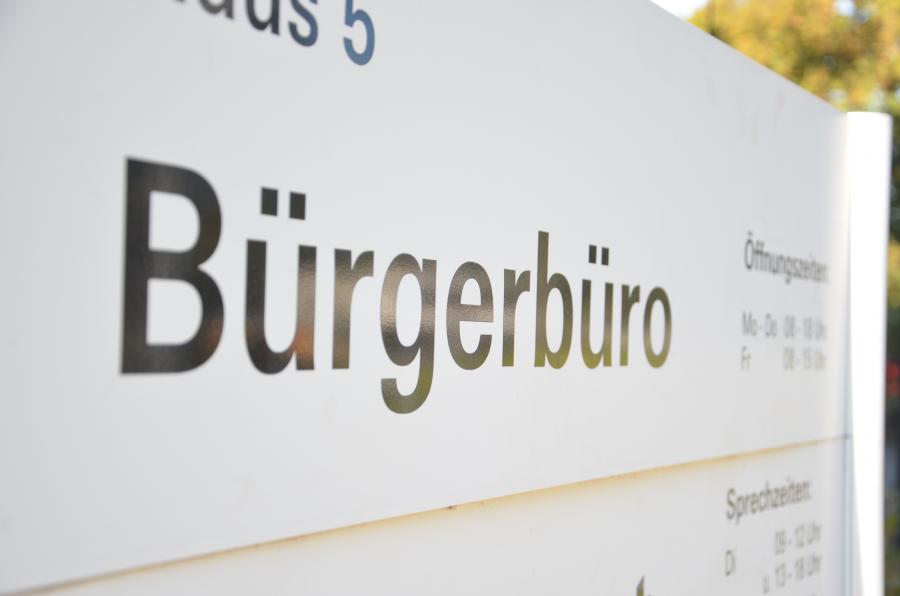 Landkreis Oberspreewald-Lausitz
Dubinaweg 1
01968 Senftenberg
Telefon: (03573) 8700
Fax: (03573) 870-1010
E-Mail: poststelle@...
--
Andreas Schwab, Montreal, Canada