Can anyone recognize this uniform?
Can anyone recognize this uniform? #general
---
Helen Gottesman
Go to uniformology.com they have the expertise
--
Helen Gottesman
Boca Raton, Florida
Searching Schwarz Roding Germany
Dobrin,Davidsohn,Segall. Lublinski in Bukofzer Tuchel/Tuchola  Poland/West Prussia
Greenhut/Grunhut Germany, Bohemia/Czechlovakia
Bukofzer, Zempelburg, West prussia/Poland
---
NTalbot
Here is a photo of my cousin's unit ---WWI, Austro-Hungarian Army--they are wearing same uniforms.
--
NTalbot
Brooklyn, NY
ninaitalbot@...

NEGER, SPINRAD (Dynow, Poland)
TOLPEN (Suchostaw, Poland/Sukhostav, Ukraine)
DISTENFELD, ADLER, WILDER (Kamionka Strumilowa, Poland/Kamianka-Buzka, Ukraine)
---
These are two brothers who served in the Austria-Hungarian army in WWI. The seated man had a higher rank, hence a different uniform.
--
Carol Sicherman
Oakland,CA
---
Looks like an Austro-Hungarian uniform of WWI era:
https://www.deviantart.com/tsd715/art/Austro-Hungarian-Army-Officer-723291567
Consider the shape of the breast pocket flaps and the shape of the hat.
Frank Szmulowicz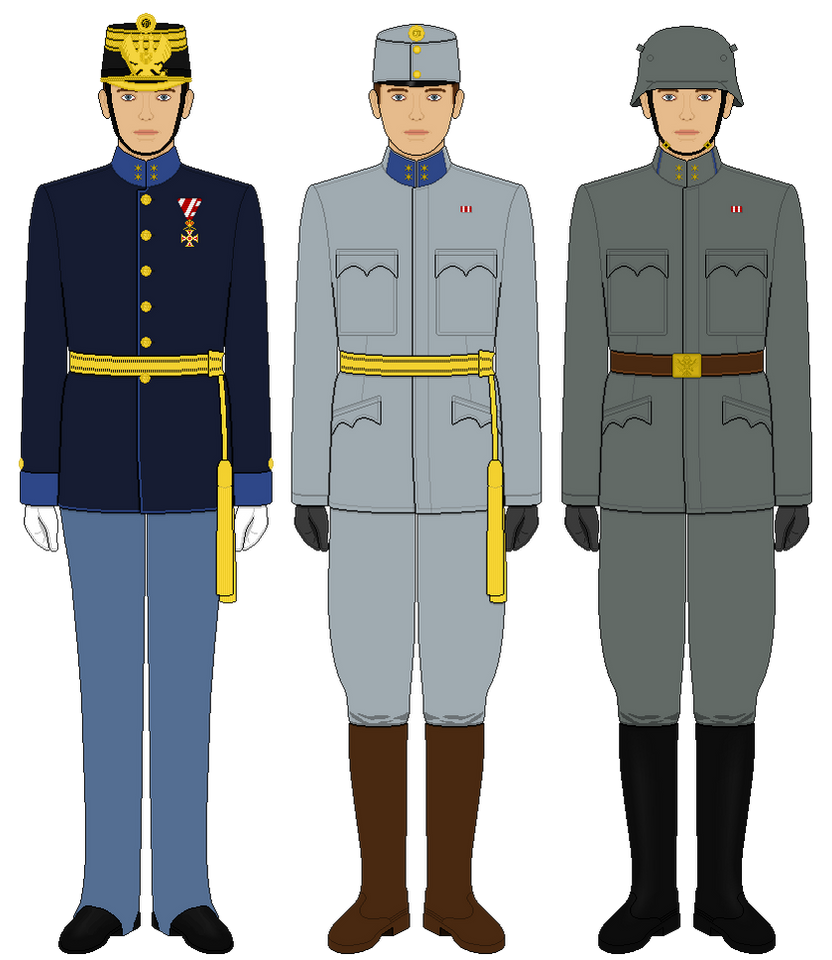 ---
The man in the photo is Solomon Mendel DICKER (DIKER) who was born in Galicia and lived in Palestine before coming to the United States in 1923 at the age of 24.

  Ellen GOTTFRIED, Plainview New York